This
Mercedes-Benz 250/8 Polizei
was built from the year
1970 to 1974
under the No. *
V250
* and later under the number *
1318
* from 1975 - 1984 .
The darkgreen variants are
at first
with
handcolored
(1)white fenders ,
then
the white color was
sprayed
with a stencil and the last dark green variants have probably applied a white surface as a wet shifter.
The orange-red seats and steering wheels remain the same, except that the steering wheel has first "nubs" and is later smooth.
(I hope my Google translation is o.k. ?)
1. Variant
(first wheels - handcolored white fenders)
handcolered (!) white fenders
steering wheel has first "nubs"
--------------------------------------------------------------------------------------------------------------------------------------------------------------
2. Variant
(white color was sprayed
)
color was
sprayed
with a stencil
---------------------------------------------------------------------------------------------------------------------------------------------------------------
3
. Variant
(white wet shifter)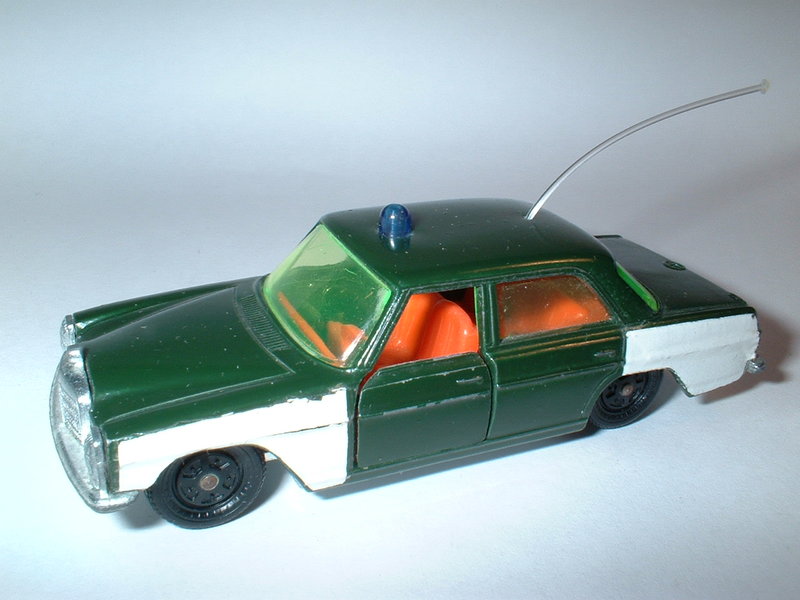 white surface as a wet shifter
----------------------------------------------------------------------------------------------------------------------------------------------------------------
4. Varian
t (wheelsvariant)
---------------------------------------------------------------------------------------------------------------------------------------------------------------
5. Variant
(yellow windows)
---------------------------------------------------------------------------------------------------------------------------------------------------------------
6. Variant
(next wheels variant -silver Siku-Siku and white antenna)
----------------------------------------------------------------------------------------------------------------------------------------------------------------
7. Variant
(wheels variant -white Siku Siku)
--------------------------------------------------------------------------------------------------------------------------------------------------------------
8. Variant
(white with green fenders and hood)