This
Mercedes-Benz 190 Polizei
was called in Germany *
PETERWAGEN
* . It´s the first version under the No. *
V 250
* and was built from 1965 - 1969.
This policecar is my favorit policecar from Siku and I have many variants from this car, which was made only in this police version (!)
ALL cars have the clear antenna, blue toplight, diamont front lights and white handcolored (!) fenders.
Variants possible with the color from the seats, the steering wheels, the stars on doors, the headlights,also different wheels are available.
grew seats, yellow steering wheel, wheels with axle
ALL cars with diamont lights , handcolored Fenders and Mercedes star on the front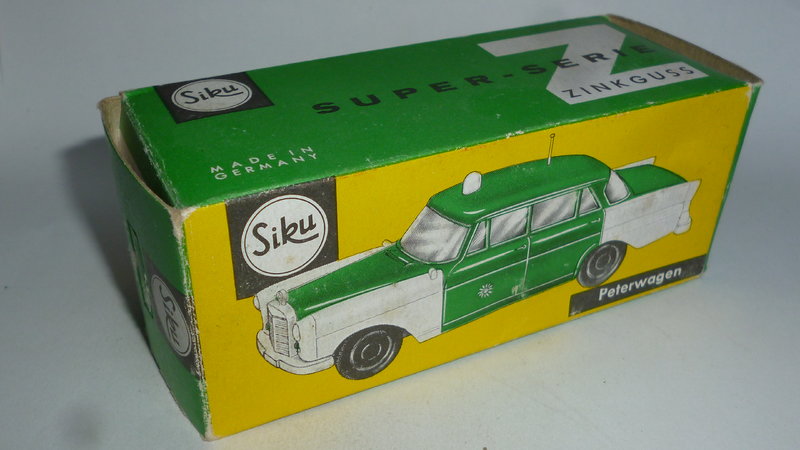 Siku box for this Polizei
Variants:
lightgreen seats, black steering wheel , police stars on the doors are green, no silver Color, wheels with axle
,
grew seats, white steering wheel , silver colored stars on doors, wheels without axle