I took my wife to a meat market she likes to shop at for our meat. It's about a 30 minute drive from our house and the longest drive since I've been out of the hospital. I did just fine though.
There is a Hobby Lobby next door I go into while she meat shops. Once again I came across another store that just recently stocked the diecast. The pegs were full with stuff I wanted. I had roughly 15-20 dollars my wife allowed me to spend, so I was happy with that for now...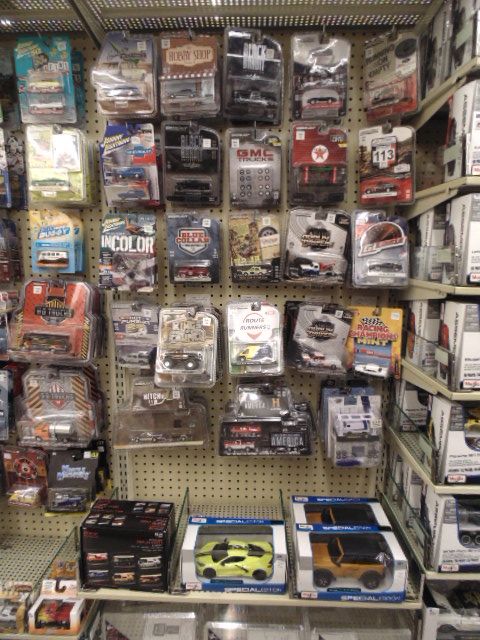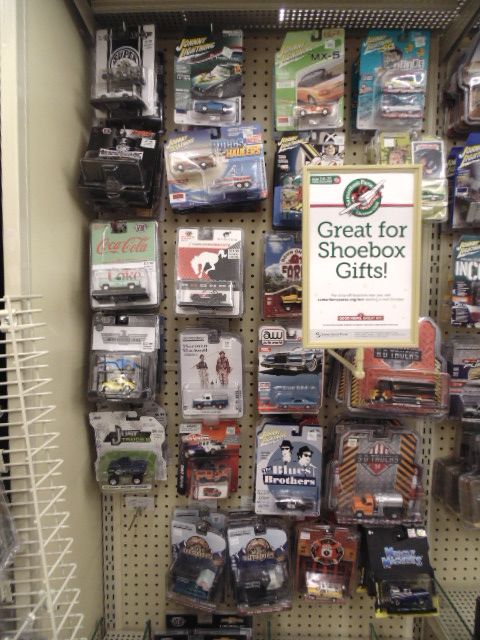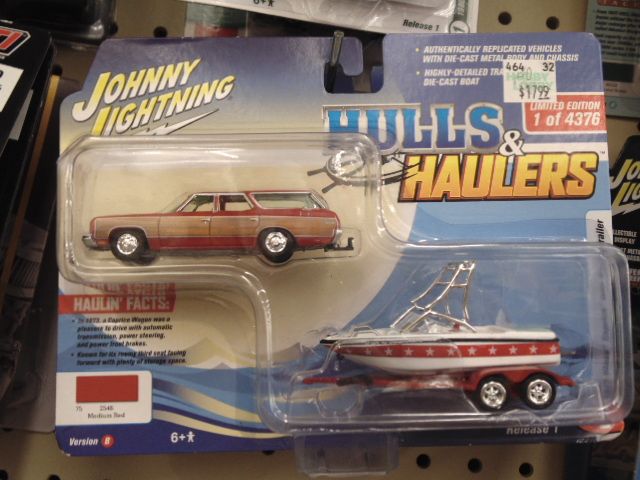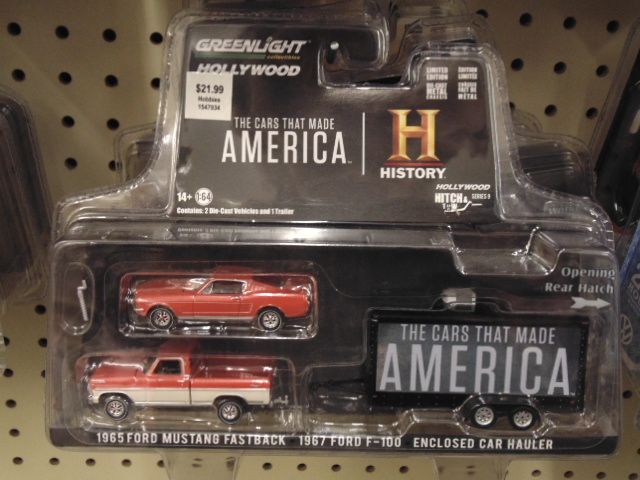 The first car I spotted that was next on my list to add to the collection was the blue AW Lincoln, and I snatched it right up.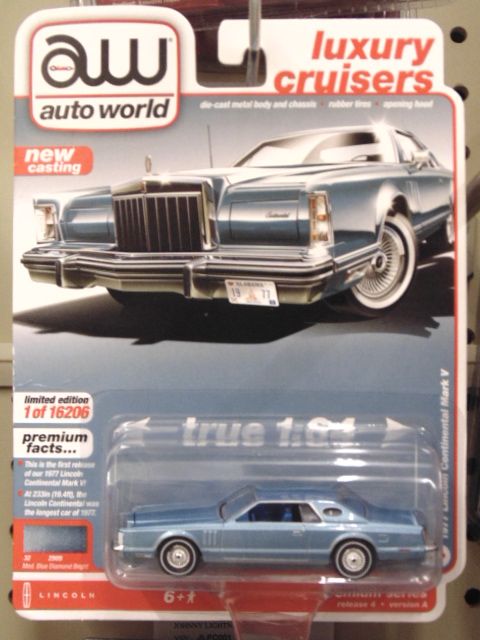 The next I spotted that I missed out on a while back was this GL Javelin.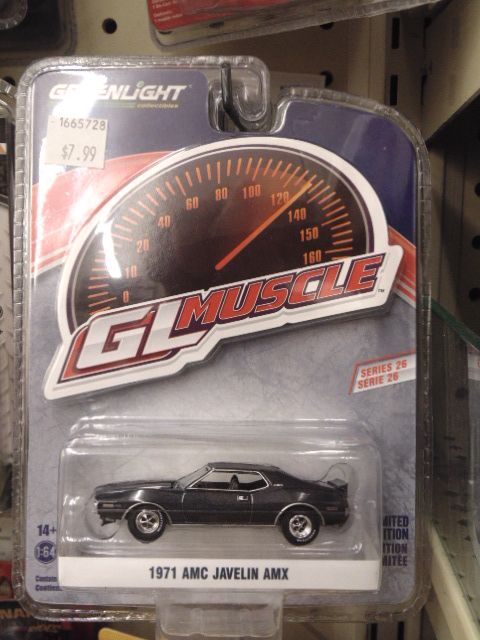 There was my money spent on these two cars. On the way to the cash register I noticed a huge chunk was broken from the front wheel of the Lincoln.and I shook the pack and it fell completely off. So I had to pass on it which bummed me a bit, but I still got the Javelin...
What really bummed me out is I was recently in a Meijer and a Walmart that had just stocked with all kinds of new stuff I would loved to have bought, but I was totally broke and got none. Here I find one I really wanted and it was broken in the package...