Sometimes it still kind a amazes me how the wheels on a car can change the entire appearance of the whole car. The tire size and a choice of wheels makes a world of difference.
These 66 Impalas look like granny's church and grocery car straight out of the package, but a simple wheel swap turns the appearance into a drag strip demon.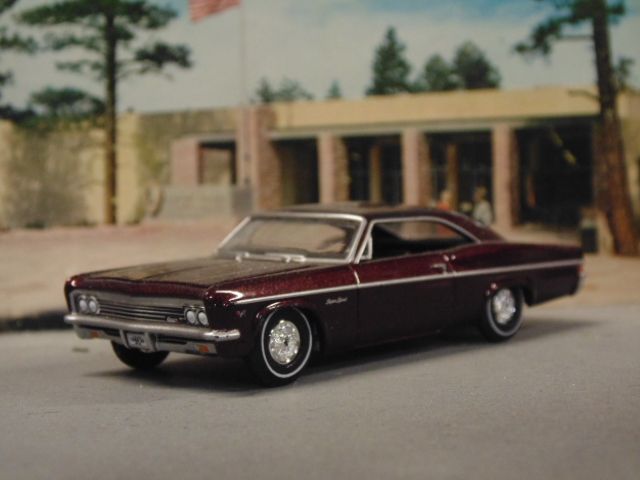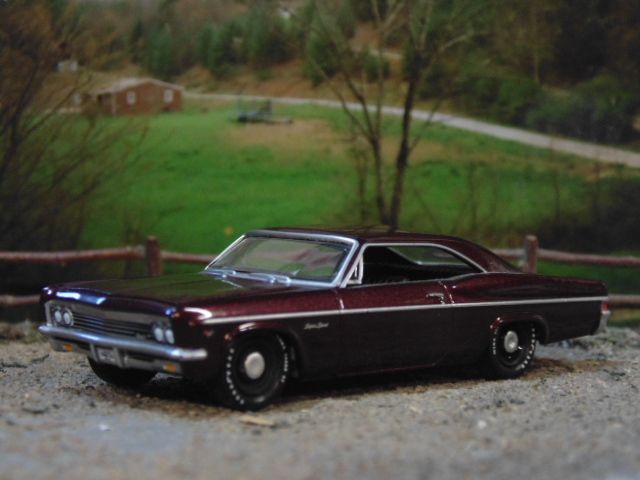 All that was needed on this 66 was a white wall reverse and a little detail added to the hub caps.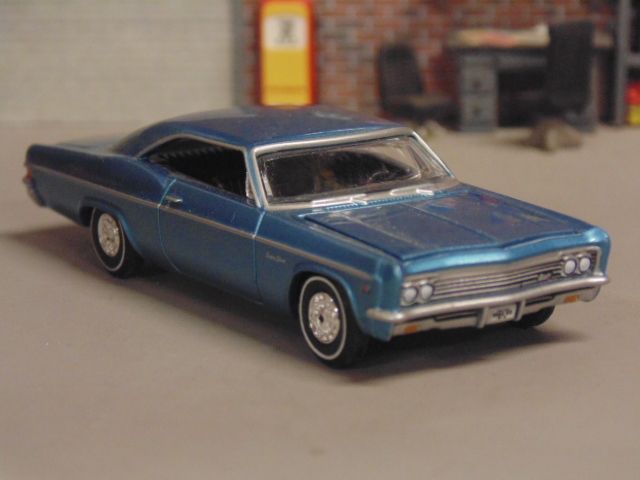 Even with these 66 Chevelles, the stock wheels and hub caps looked too small to me. My uncle had a cherry red 1966 SS 396 Chevelle with chrome reverse wheels back in the day, and I seem to remember the tires and wheels looking larger and filling the wheel wells much more and a slightly higher stance. I swapped these two and they look now how I seem to remember them.
This cherry red one is how I remember my uncle's looking...