I have been bored lately and decided to add some previously-ignored models from Matchbox (thanks ebay). But I have no idea what this "Intercom City" system is or was all about. I presume it somehow involved the special ingredients inside each model and some kind of track system that propelled the equipped toys around "Intercom City". I have been unable to find any information about "Intercom City" online....what is/was it?
Here are the models I've gathered so far: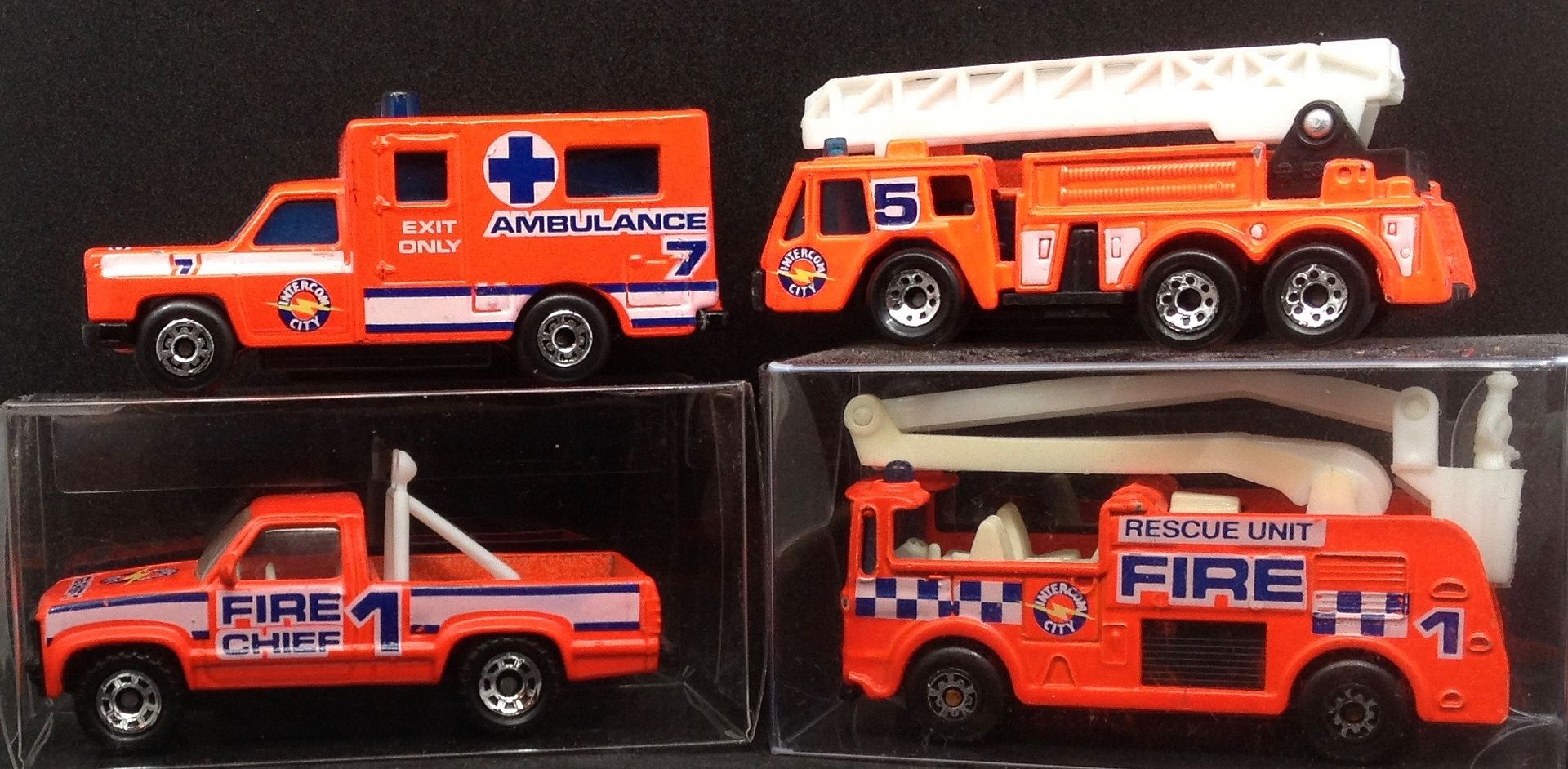 Among my questions is this: I know there's a tow truck in the same orange livery, and a police car not orange, and a fuel tanker....were there other FIRE rigs (like the Floodlight Heavy Rescue) in Intercom City design? Some have mislabeled the orange Floodlight Heavy Rescue truck that came out years ago (without Intercom City decals/deco) as being part of this series....but I disagree, since there were at least 4 other Matchbox vehicles in dayglo orange NOT part of IC and not marked so.