An extremely rare model of Impy in the former police green (special model white) with police pressure on the hood, which was made only for the German market. IE gray, red, blue or orange.
With white paint it is not listed in many lists today.
Since the model became known only late, it received the number *
16M
*.
Rare
green Mercedes 220 SE POLIZEI
POLIZEI green
orange
seats - lightblue toplight
POLIZEI green
blue
seats - lightblue toplight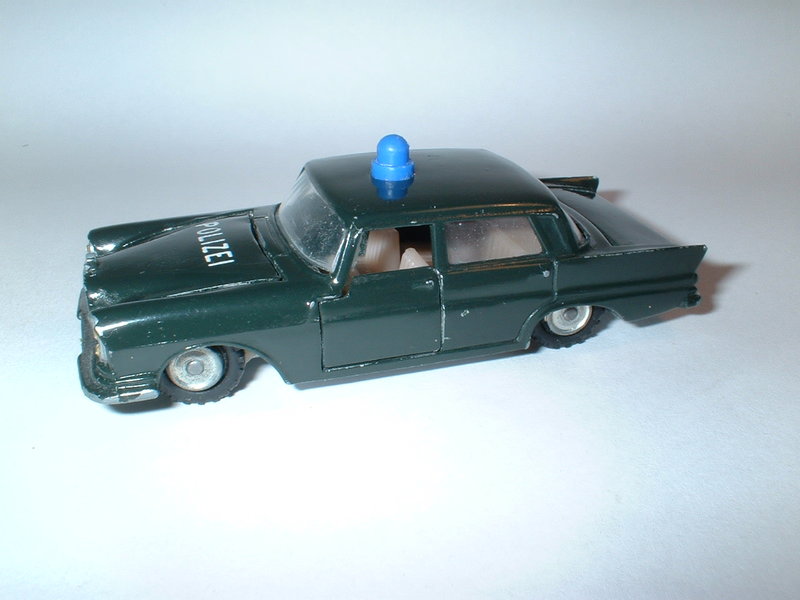 POLIZEI green
grew
seats - lightblue toplight
POLIZEI green
red
seats - lightblue toplight
all green variants with lightblue toplight --- red, orange,grew and blue seats
open parts
base
----------------
Very rare
white Mercedes 220 SE POLIZEI
POLIZEI white
orange
seats - lightblue toplight - with box # 16 (!)