When I think of vintage Majo campers, I immediately think of the Dodge Pick up camper, that came in various different colors. Here is one of them
Little did I know, that there was another very nice camper from Majorette, until I found one at a flea market a few years ago. Its all metal and good looking IMHO. Haven't done any research on it, so I don't know how many other variations exist.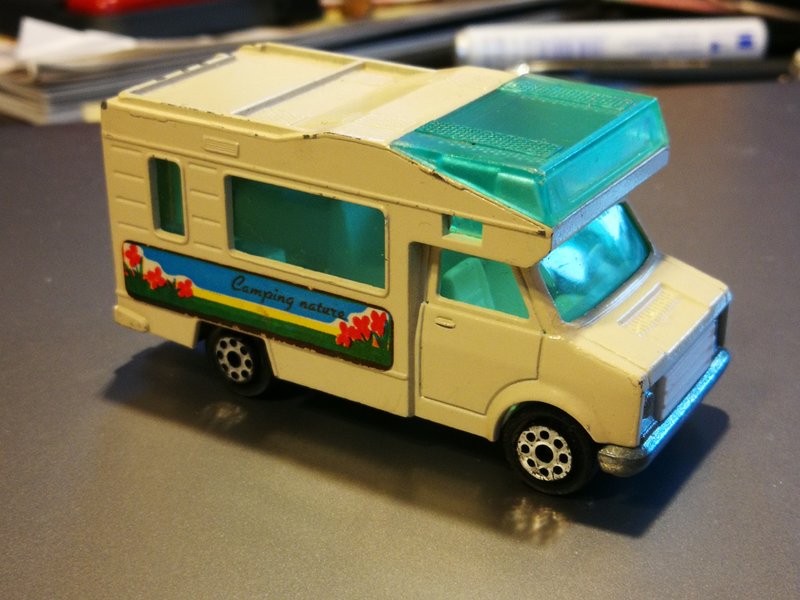 Based on the equally nice, better known Majo food truck or vice versa, since I am uncertain which model came out first. Does anyone know more about the Camper?