Beating them all since 1969!
1 of 768
50th Anniversary Kandy Gold
Introduced in 2000 this
casting has two hood and
front grill variations
allowing us to release both
1969 and 1970 model years
This 1969 Dodge Charger
R/T has been released in
46 different paint schemes
not including White
Lightning variations!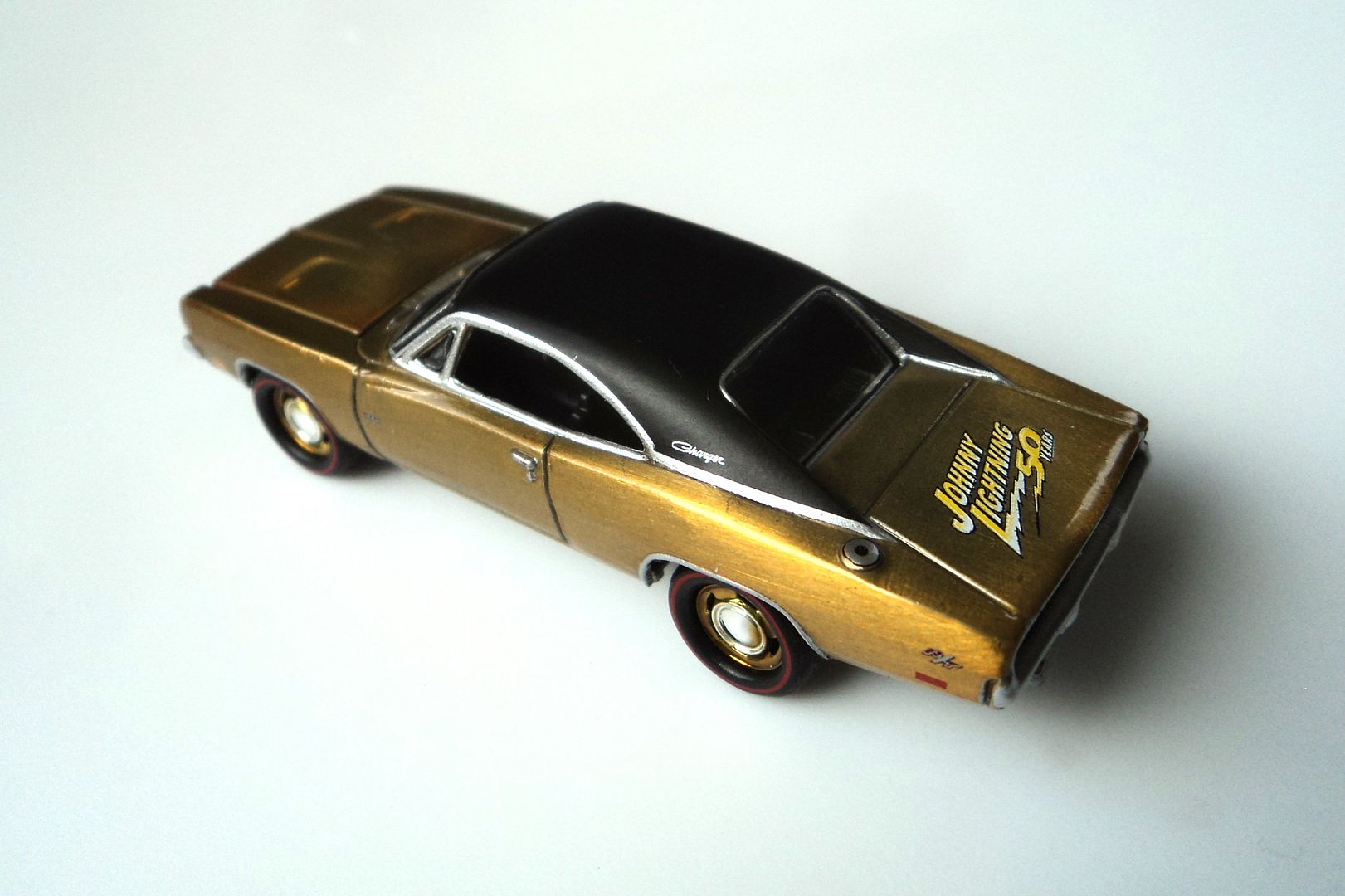 I recognize most of the Topper castings on the card,
however have not heard of these four.
4073 Beep Jeep
4083 Skini Mini
4078 Arrow
4052 Commuter
Eric